Features:
1. Multifunctional Clock - This alarm clock device can be used as a Bluetooth Speaker + Digital Alarm Clock + Dual USB Charging Station + AUX in, USB disk and TF Card Play + Indoor Thermostat + Digital FM Radio + a lovely Make-up Mirror + Hands-Free Phone Call.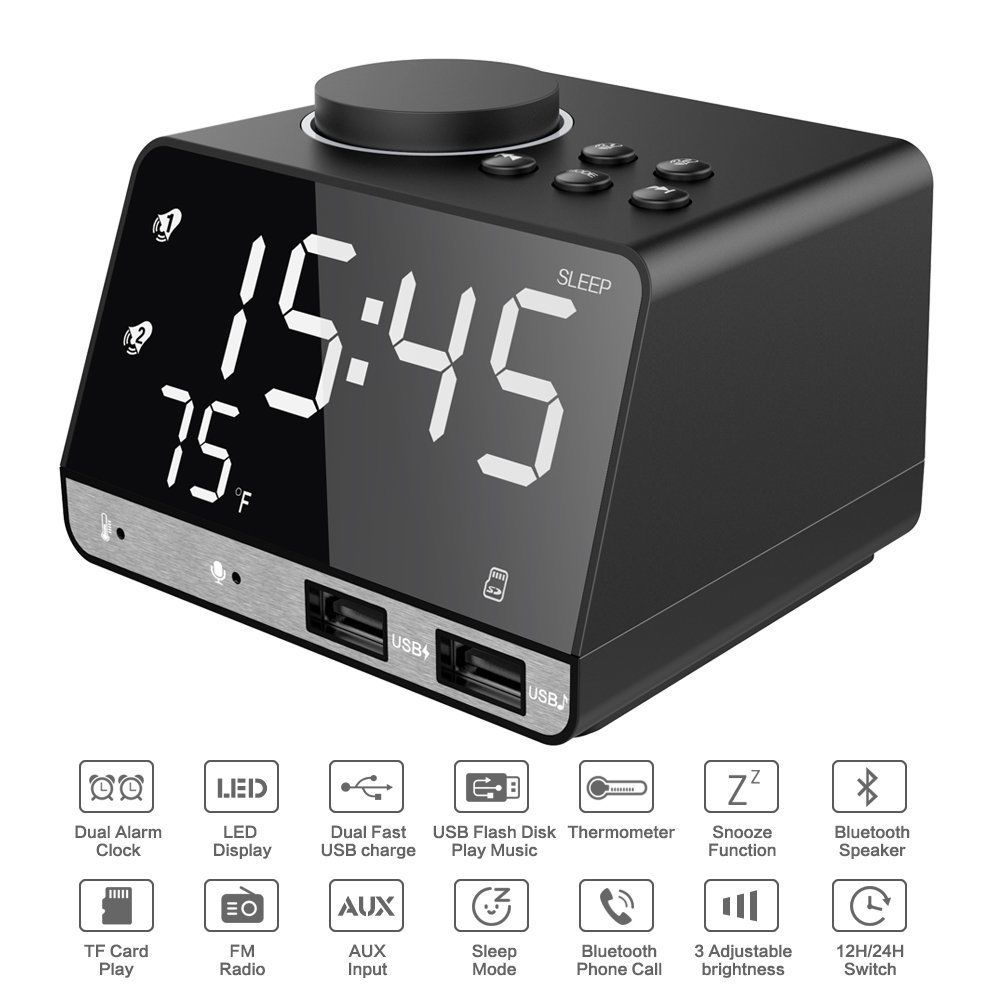 2. Large Mirror LED Display - Our Digital alarm clock offers a large, easy-to-read Mirror LED screen to display time, alarm, and temperature clearly, numbers are big enough to see easily.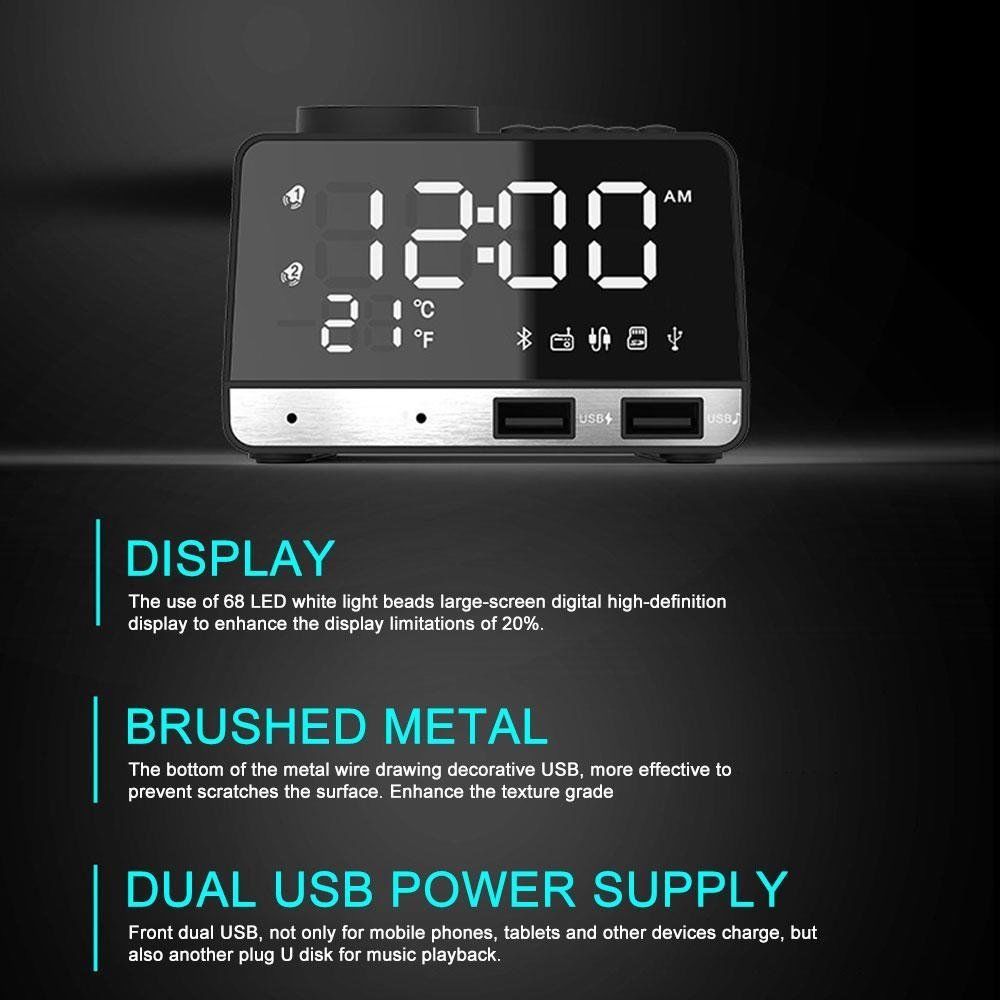 3. 4 brightness levels make it easy to see anywhere clearly in your room and the light will not interfere with your rest at night.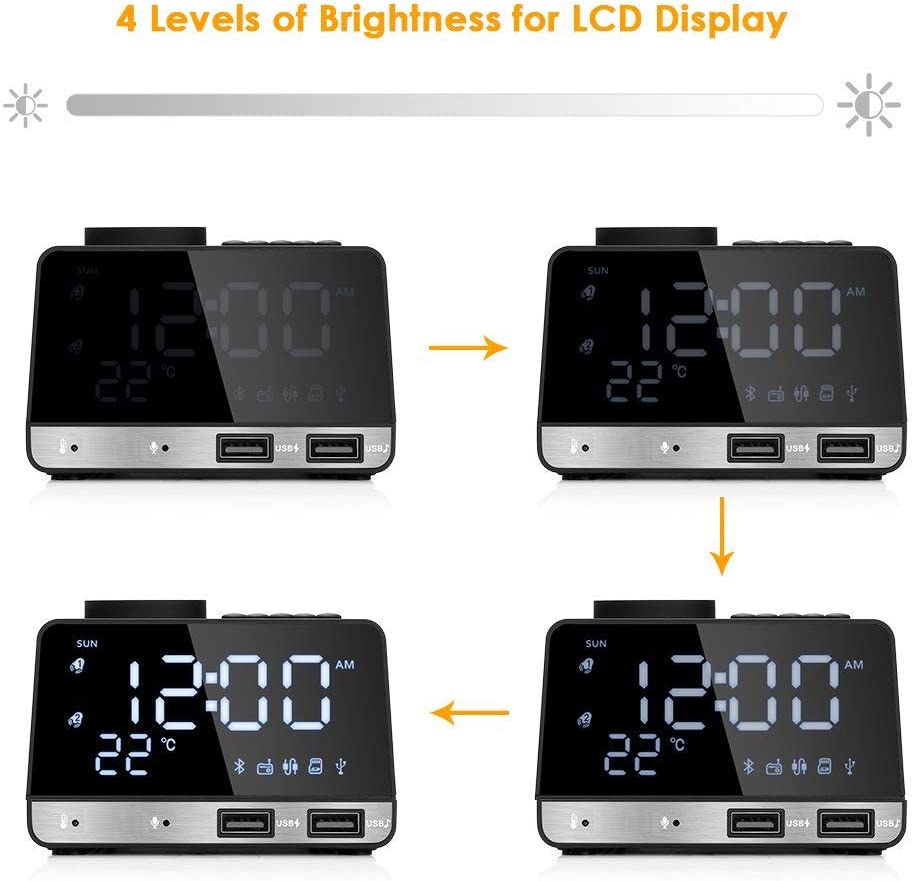 4. Wireless Speaker with built-in MIC - Compatible with all Bluetooth-enabled devices. Built-in mic for hands-free calls. AUX in, USB disk, and TF Card Play functions offer you more choices to enjoy music. Please connect the AUX cable as an antenna before using the FM radio.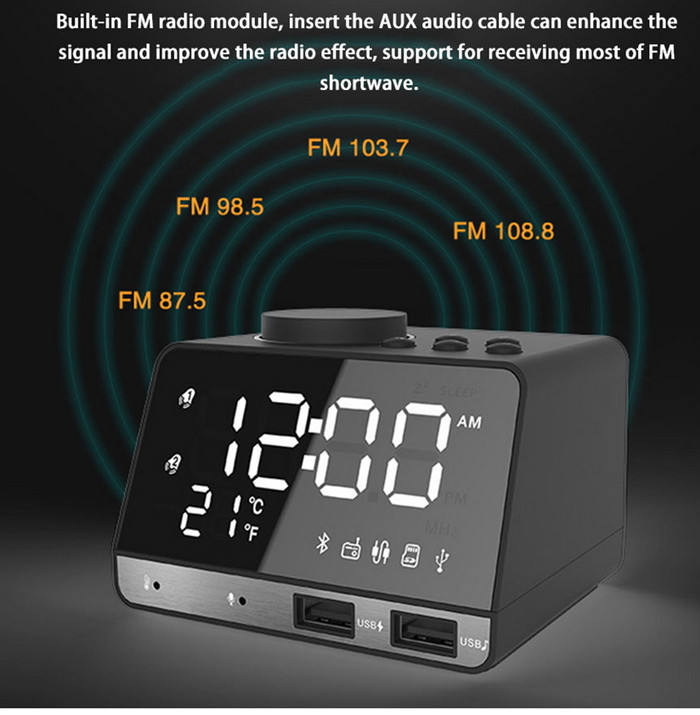 5. Charging Station - Dual USB charger ports for charging two smartphones or tablets simultaneously and built-in surge protection to protect your smart devices.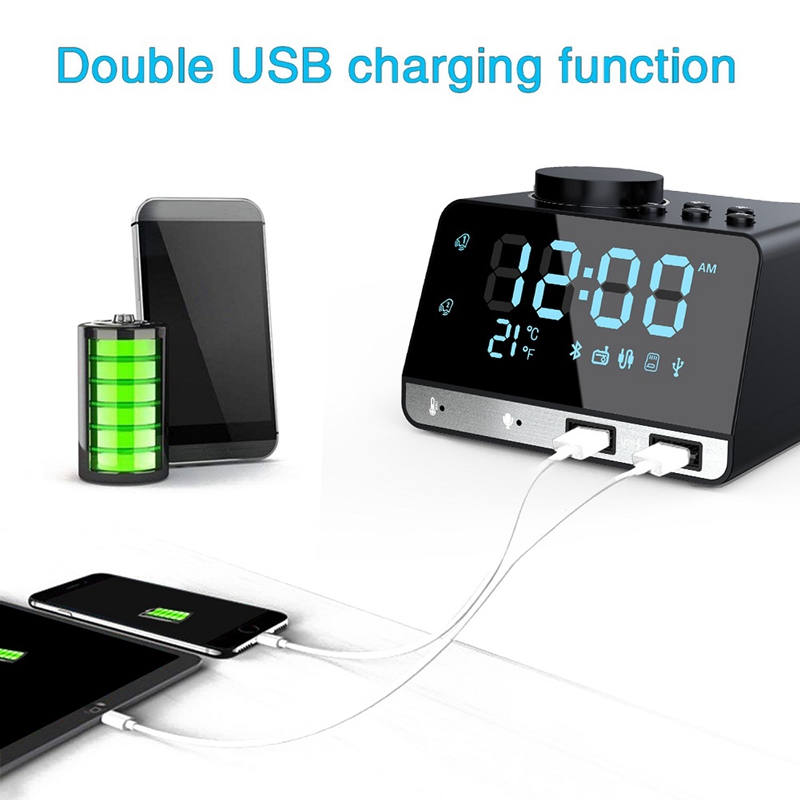 6. Double alarm clock design - Two alarms design, one for weekdays and one for the weekend. Besides the alarm clock ringing inside, you can also set up the ringing from FM or TF card music, and adjust the volume of the alarm clock.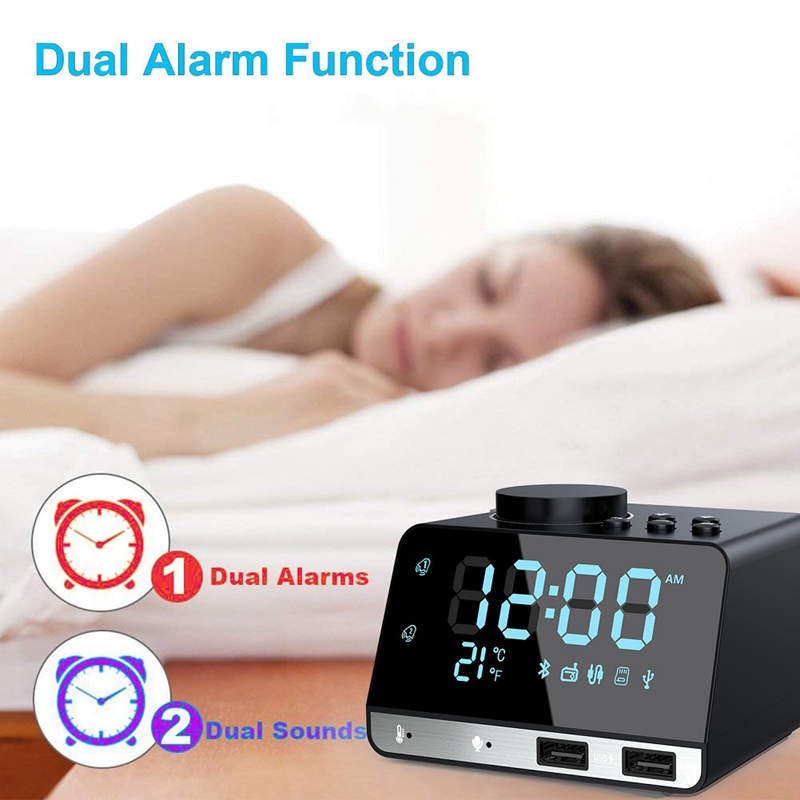 Specifications:
General Specification
Model K11
Color Black, White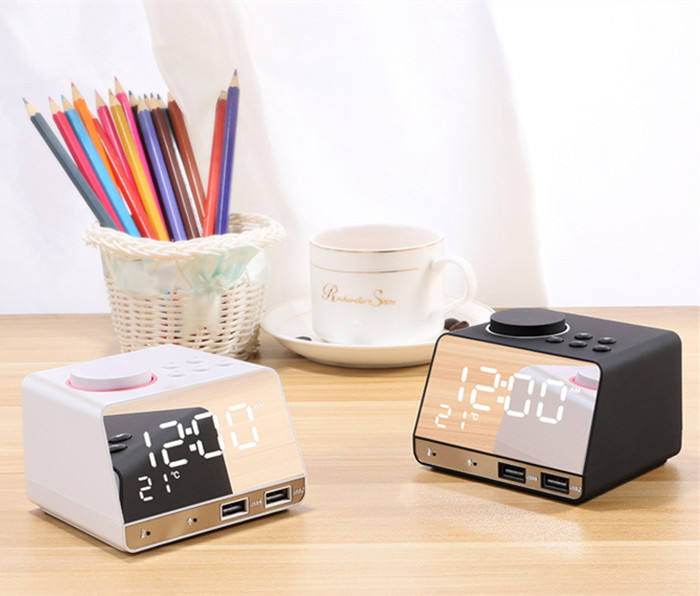 Net Weight 420g
Size 100mm x 84mm x 62mm
Technical Parameters
Microphone Yes
Connectivity Bluetooth/ AUX-in
Bluetooth Version V4.2
Transmission Distance 10m
Output Power 3W
Power Supply AC100--240V (50/ 60Hz)
Adapter Output DC5V 2A
SNR 70dB
Frequency Response 60-25kHz
CR2032 Battery Capacity 210mAh, 3V(Need to be plugged in when using)
Package Included:
1* K11 LED Display Dual Alarm Clock FM Radio Wireless Bluetooth Speaker
1* Charging Cable
1* 3.5mm Audio Cable
1* English Manual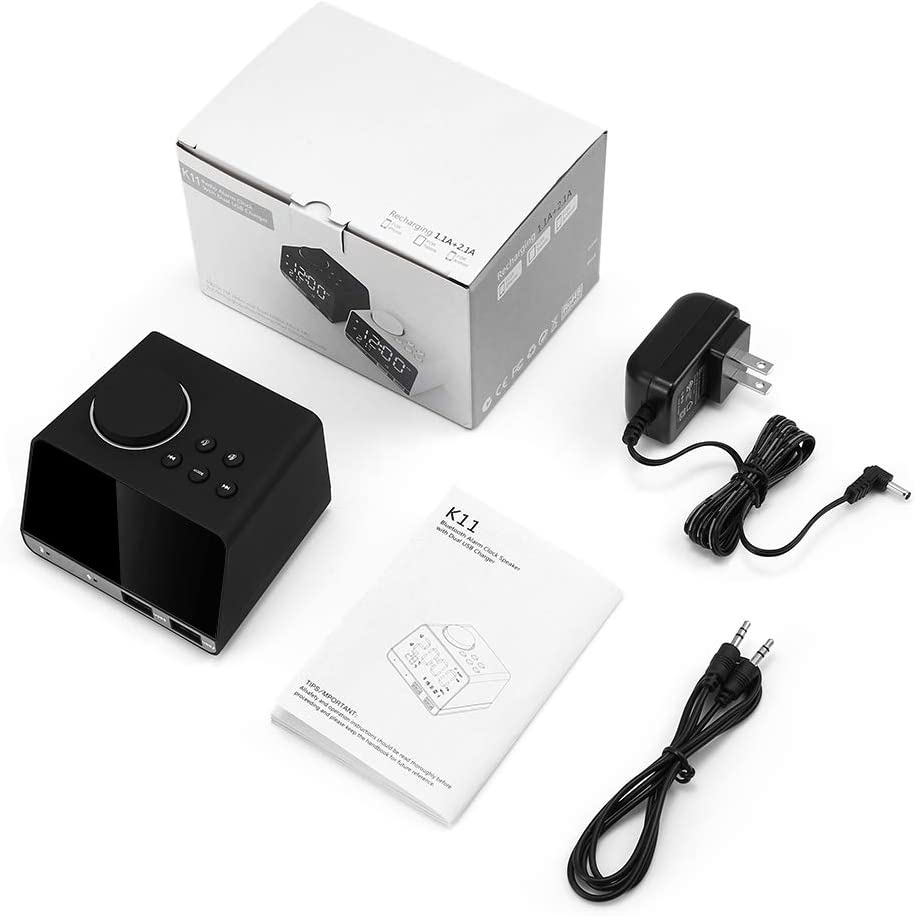 Premium Redemption Package
🔥Now add 3000 Nigerian nairas to get an additional YM10 Pro Tws Wireless Headphones!!!🔥
4 in 1 USB LED Alarm Clock + M10 Pro Tws Wireless Headphones